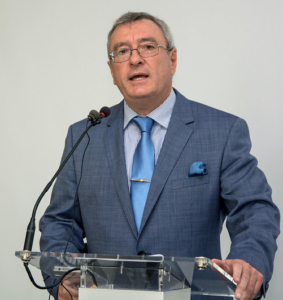 In establishing the organisation in 2014 it was necessary to join forces, set out clear objectives and bring together a task force to whom hard work and vocation appealed. The rector, José Regidor, and his team made the initial difficulties much easier to handle and we have always felt the chairman of the Social Council to be particularly supportive of us in our role. At that time, the chairman was Lothar Siemens who, being pragmatic, sought to achieve the highest level of engagement among the university, the business sector, and the general public. Therefore, since the outset the Organisation's calling has been and continues to be that of serving society through the study, research and communication of the Economic and Fiscal Regime of the Canary Islands. Ángel Tristán Pimienta took over Dr Siemens' remarkable work as chairman, with the same personal conviction in his support of the Organisation and its scientific committee in their public events and in the targets we set ourselves . During this second phase, the Social Council took over part of the costs of financing the Organisation and expedited its administrative tasks. Jesús León Lima has continued to provide the Organisation with friendly support following the most recent handover of the chairmanship, having a profound knowledge of the Organisation due to serving as vice-chairman under his two predecessors.
Over these six years (2014-2020) we have achieved the publication of five books within the prestigious Organisation for the Economic and Fiscal Regime of the Canary Islands Collection [Colección Cátedra del REF], along with a number of reports on important issues, the most recent of which deals with the Economic and Fiscal Regime of the Canary Islands and the coronavirus crisis (April 2020). This would not have been possible without the invaluable collaboration and patronage of the Gran Canarian Society of Entrepreneurs [Círculo de Empresarios de Gran Canaria] and the ULPGC Social Council. The latter of these has, through the figures of the three chairmen and its secretary, Miguel Ángel Acosta, aided us to overcome difficulties when they have arisen and to widely circulate our work. From this emerged the special and rewarding relationship which has existed since the outset among those leading the Social Council, supported by the rector and his team.
Salvador Miranda Calderín
Head of science of the Organisation for the Economic and Fiscal Regime of the Canary Islands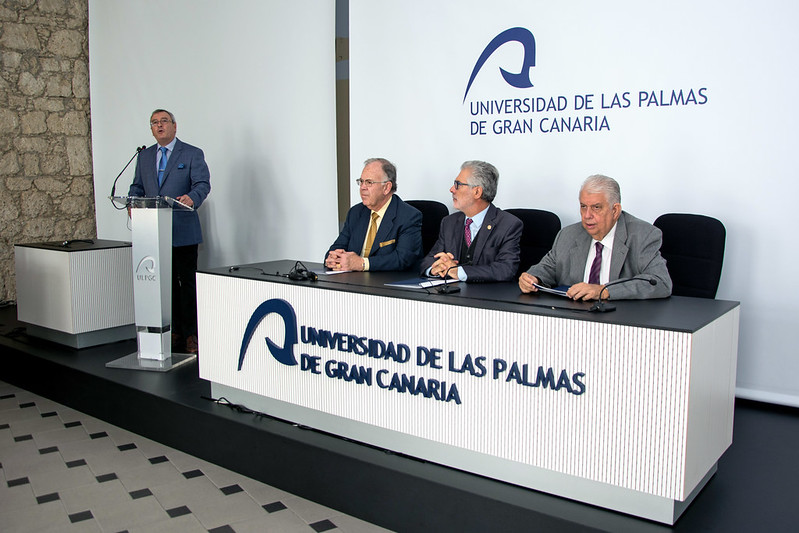 THE OBJECTIVES OF THE ORGANISATION
The main objective of the Organisation is the study of the Economic and Fiscal Regime of the Canary Islands (REF) and its development, through adhering to three main action points:
Communication of the REF among ULPGC students.
Inclusion of advances made in the tax systems of the outermost regions in the REF text, driving the study and the planning of the tax systems of the European Union's outermost regions.
Directly engaging with the areas to be continually covered by the REF.