The ULPGC Social Council has introduced and funded the ULPGC Barometer Survey. This annual report reflects the opinions and experiences of different groups within the university, including future university students.
The Barometer Survey is an instrument which provides university management with reliable statistical sampling, reflecting the institution's true state of affairs. This furthers decision making and promotes an increased efficiency in the university's management.
El Barómetro 2017 de la ULPGC es el resultado de una encuesta realizada a una muestra estadística de 470 miembros del personal docente e investigador sobre su labor en la ULPGC y su opinión sobre esta institución y sus servicios.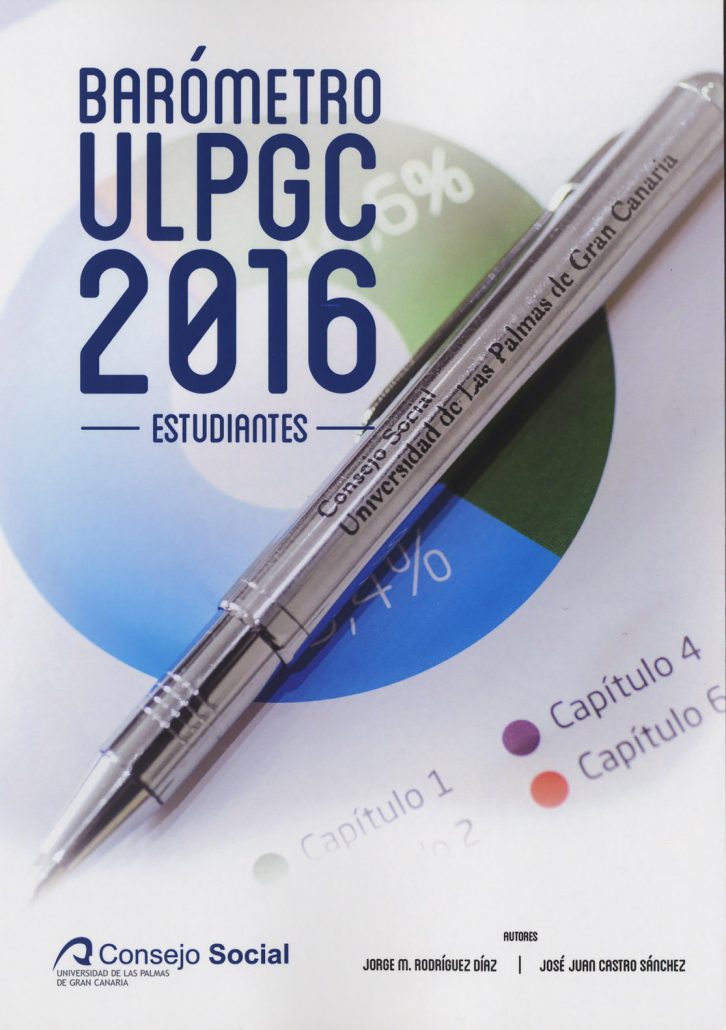 El Barómetro 2016 de la ULPGC es el resultado de una macroencuesta a más de mil estudiantes de la Universidad, en donde se solicita su opinión sobre las enseñanzas universitarias, la valoración de la ULPGC como institución y sus expectativas en el mercado laboral, entre otras cuestiones.